New Standard Forms Update, Effective July 1, 2021
PWAR is Taking You Further with Remine Docs+
For Your Future.
Remine Docs+ is one streamlined solution for collaborative, cloud-based, end-to-end document creation, e-signature, and transaction management. PWAR is transitioning to Remine Docs+ in order to provide members with an easy-to-use, streamlined and future-focused document platform.
In the coming weeks, you can expect to see more details about this new member benefit from PWAR, including informational and training opportunities. Please check your emails and follow us on social media to know the latest about this exciting new benefit and everything that your membership offers.
*Docs+ is replacing Instanet/Authentisign as a member benefit and primary forms vendor.
We believe that Remine not only offers the features that you need, but also drives the industry forward and has the potential to continue to evolve and innovate.
The Docs+ platform is positioned for the future of real estate, and offers the following capabilities: transaction management, e-signature, document creation, multi-party collaboration, customizable form collections, form pre-population, broker forms and MLS clauses. Fully integrated with Bright MLS, Docs+ is the most useful platform to PWAR agents and brokers in negotiating and drafting contracts. It automates and handles administrative tasks so that you can focus on growing your business and serving your clients.
In the coming weeks, you can expect to see more details about this new member benefit from PWAR, including informational and training opportunities. Please check your emails, visit PWAR.com, and follow us on social media.
We anticipate a Sept. 1 launch of the PWAR Docs+ benefit, with a transition period through Dec. 31. During that time, both platforms will be available to you.
For now, continue using the Instanet platform for your forms, e-signature and transaction needs.
While Remine does plan to transfer your archived transaction file PDFs from Lone Wolf, we recommend that current subscribers export and download any files from the Instanet platform that you wish to keep.
Meet Your New Power Tool for Transaction Management
Create smarter deals and close flawlessly.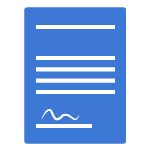 Create Forms
Create, fill out, and sign forms with your clients and cooperating agents.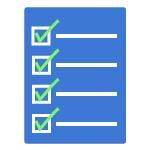 Checklists
Stay organized and keep your to-do list connected to your transactions, forms and clients.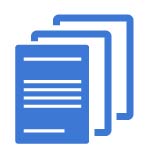 Document Packages
Pre-built and customized collections of forms to set up new transactions fast.
What Is Docs+?
Docs+ is a true shift forward.
It integrates the entire transaction process — from document creation to back office submission and review — into one intuitive, cloud-based collaborative tool.
Gone are the days of emailing PDFs back and forth. With Docs+, you track your entire transaction all within one single document. This cloud-based solution allows cooperating agents to make in-line changes — making it easy to collaborate with others in real-time. It also keeps track of your version history so that you can review and audit edits later.
KEY FEATURES

Document Packages
Document Packages are fully customizable, "templated" collections of prefilled forms that make offer generation quick and easy.

Clause Kits
Repeatedly adding clauses/stipulations to documents one-by-one is arduous and can lead to costly errors. Agents can save time with Clause Kits — collections of clauses curated by agents, brokers or their MLSs that can be added directly to contracts in a few clicks.

Smart Form Technology
Transaction documents are "linked" to save time on repetitive field entries. Save additional time with automatically integrated signature and initial fields for all parties. Warnings and alerts highlight potential errors prior to sending and signing, preventing needless mistakes and potential amendments

Multi-party Collaboration
All parties involved can make in-line changes in one cloud-based, collaborative document.

Notifications and Highlights
Automated email notifications give agents peace of mind and keep them engaged in the transaction's progress. Smart Form highlighting makes reviewing the changes made by cooperating agents quick and easy.

Document History
Remine Docs+ offers an easy-to-access in-app edit/ change summary and a downloadable audit report where every signature, initial and edit is meticulously logged and tracked from start to finish.

Admin and Broker Features
Brokers and admins can easily distribute fully customizable Checklists, Clauses and documents.
Have another question not answered here? Let us know at info@pwar.com.
The NVAR Board of Directors has approved the following new forms and forms changes, as proposed by the NVAR Standard Forms Committee, effective July 1, 2021. K1387 – Landlord Notice Regarding Nonpayment Of Rent. [...]